Dragon Buffet West Dundee
All you can eat Hunan, Szechwan, Cantonese, Sushi & Grill Buffet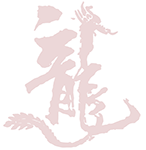 Dragon Buffet West Dundee is located in Spring Hil Mall. With many shopping attractions, Dragon Buffet makes for a great place to eat with the family after a fun day of shopping. We are family friendly and welcome people of all ages. Please take a look at our menu to see our prices and rates.
Open 7 days a week with a wide variety of cuisines, you wouldn't want to miss out on a delicious meal with us. We not only offer dine-in services, you can take a meal to go after a long day to enjoy at home. Our buffet to go prices are second to none. We also offer catering and party hosting. Our amenity can hold up to 200 people! Let us be the host of your next party.
Please do not hesitate to contact us about our opening hours, prices, location or any other questions concerns you may have. Call us at (847)836-7708 or fax us at (847)836-7742.